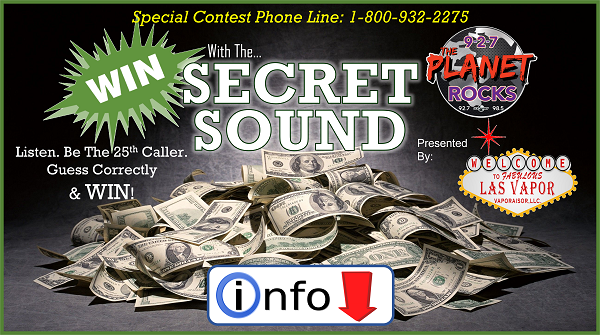 Presented by- Las Vapor
Simply LISTEN, GUESS CORRECTLY & WIN!!!
Make sure you are listening, weekdays, at 8am, 10am, 12pm, 2pm & 4pm
Be the 25th Caller on our special contest line- (800) 932-2275
Correctly guess the secret sound and it's process and you WIN, if incorrect, we will add $25.00 to the prize, each play.
It's that simple!
We LOVE Making Local Winners!!!!