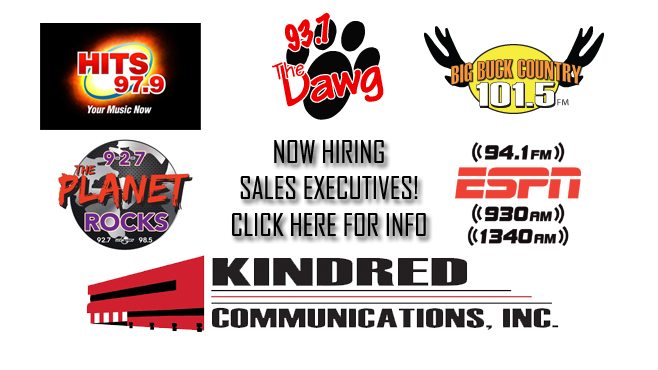 Big Buck Country 101.5 is looking for Sales and Marketing Professionals to work as Full-Time Account Executives.
This is a unique opportunity to join a team of professionals dedicated to developing and executing advertising campaigns for businesses throughout the Tri-State. There's something special about working for a locally owned radio station and especially this station because of the people here.
The job offers a good income, health insurance, 401k and paid vacation.
These jobs are not for everyone, it takes a special person to identify and call on new businesses, put together successful marketing campaigns, and service advertiser accounts.
Sales and Marketing experience is not required!
For more information on how to apply click here: Kindred EEO